Why do you need a property manager
Managing your property will require a lot more work than you anticipate. Unfortunately property management is not just about collecting rent. Here are a few of the other details you will need to think about:
Advertising for and choosing the right tenants

Regular inspections

Managing tenancy disputes

Managing and collecting rental payments

Keeping occupancy at a maximum

Staying on top of any maintenance issues

Staying up to date with legal requirements
Engaging and working with Yes Lets means we take care of these things for you. We regularly secure a higher rental than anticipated as well as making sure your property is well looked after which maintains or increases your property value more than covering our fees. 
Yes Lets takes the stress out of property rental. We manage the details so you don't have to.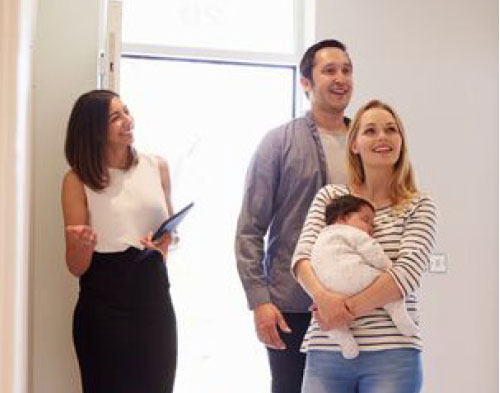 Being a landlord is easy, right?
Being a landlord isn't as easy as it sounds. Your home is now a business and that can take time to adjust to. If you are a regular property investor you have got past this but for a first time property investor there are somethings that are useful to know.
Your Property is Now a Business
As much as you may love your home, it is now a business. It needs to be managed and treated with the same professionalism as a business needs and the care and passion a home needs. The moment you have a tenant in the door your property has now become a business and decisions need to be considered from a business perspective rather than an emotive one. Yes Lets prides itself on managing property as a business as well as a valued home.


Enable Prompt Action
Enabling your property manager to act on your behalf in the event of emergencies with pre-agreed consents, allows them to take prompt action to prevent further damage, inconvenience and loss of value in your property. Yes Lets has processes in place to respond immediately to situations such as a burst water cylinder or a storm ravaged roof. Enabling us to act quickly can result in maintaining your property as an incoming earning asset, and prevent further damage.


Stay on Top of Repairs and Maintenance
Homes need regular maintenance and attention to retain their value. Yes Lets works with you to create a 'Repairs and Maintenance Schedule' that allows work to be budgeted for and regularly conducted and is experienced in knowing when and what maintenance requirements apply to your property.


Respecting Tenants rights
Communicate with your property manager to understand your tenants' rights before taking any action.


Stay Informed


Keeping informed is key. Read your property inspection reports, they are your insight into how well your asset is being looked after, and gives alerts to any potential issues that may need budgeting for. 
I deal with lots of property managers. I first met Cassandra in 2012 when I marketed & sold a 4 bedroom house she was managing.
It was not an easy property to manage because of location & condition and she was doing so very well. There were other issues - I soon realized she was handling them better than an average manager would, too.
She treats property she manages as she would as if it were her own investment, & because of these observations, & time spent talking with her, am happy to recommend her to people wanting a professional, personable, property manager.
Cassandra managed my property for five years. As an offshore owner, she gave me complete confidence that the property was being cared for. I got great advice on maintenance and re-tenanting, a strong liaison with my body corporate, and always prompt handling of issues I couldn't ask for better support.
It has been a while since we spoke, and I just wanted to say that since you took over managing our rental property it has made things much less stressful for me. I really appreciate the good job that you are doing and want to thank you very much.